13/07/2021
#WEASA2021: Day 2
Today was one of the most awaited sessions for WEASA2021 edition.
Today, we hosted experts and trainers from the world renowned Bellingcat with a one-day training session for our participants! Participants got deep insight on the methods and tools on OSINT, or Open Source Intelligence.
Pieter van Huis and Aiganysh Aidarbekova shared their investigation experience with participants. The first session was devoted to how Bellingcat works and the general rules and tactics they use in their own investigations.
The second session provided practice with extremely useful tools presented by them.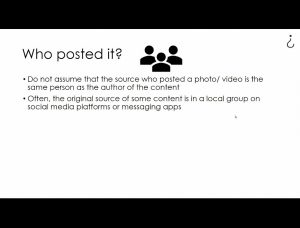 It was thrilling to see how the participants were actively engaged in the practical sessions on detecting fake news, manipulated photos and videos, verifying the source and originality of visuals published in media and social media, tools to detect the admins of websites and much more!
These are amazing new skills for our participants, and as the reactions show, they were very pleased with the day-long session!
That is all for Day 2 of WEASA 2021. More debates, new skills and fun to come in the next days!
Cheers,
WEASA Team