15/12/2021
WEASA at IGF2021 Internet Governance Forum 
Amazing week with our alumni members from WEASA 2020 and WEASA 2021 editions! 
Attending IGF 
During the first week of December 2021, the WEASA team and its partners – taking into consideration the fact that these two editions took place online only due to the coronavirus pandemic – initiated a special study tour to Poland, offering a chance to attend the United Nations Internet Governance Forum in Katowice.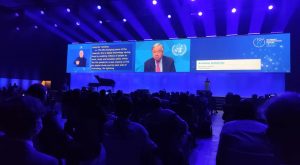 The forum is a prestigious annual event under the umbrella of the UN. This year the Government of Poland was hosting the event under the theme: "Internet United". 
During the forum WEASA alumni members attended various high level panel discussions and professional workshops. The topics were later brought to the dinner table discussions and networking events. Our professional alumni even managed to make new connections and carry out interviews with different stakeholders.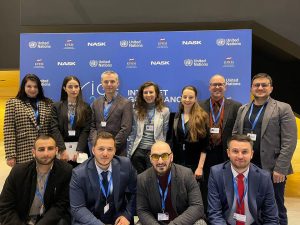 Visit to New Eastern Europe magazine 
In addition, the WEASA alumni had a special side visit to Kraków – with a special visit at the office of the New Eastern Europe magazine. It was a very interesting way to get more familiar with the history of magazine and the challenges it has faced over years. The most memorable moment of the meeting was the quality discussion over the migration crisis which is taking place near the Polish border and the negative consequences of disinformation in international relations, particularly in conflict areas.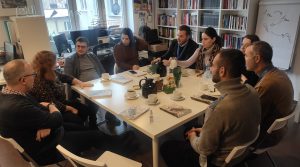 WEASA alumni about WEASA  
The crucial part of the study tour was to gather feedback from our alumni and get input on how we can better organize and stay connected with different initiatives! More details on those soon… Moreover, we also brainstormed topics and sessions for the concept of WEASA 2022.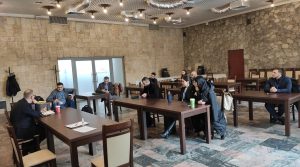 Inspired by culture 
The study tour was not be complete without cultural activities which included a visit to the Silesia Museum, on the history of the Silesia region. In Kraków, we attended a special exhibition devoted to the theme of various perspectives about Ukraine at the International Cultural Center. Alumni also had the opportunity to explore Katowice and Kraków, feel the Christmas atmosphere, drink some hot wine and taste the local food. It was an inspiring and delicious experience.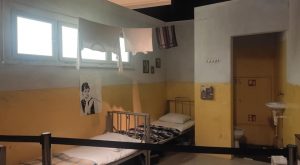 We would like to pass our gratitude to our partners at the Polish American Freedom Foundation and the Study Tours to Poland initiative as well as the Leaders of Change Foundation for providing us with the unique opportunity for WEASA alumni to visit Poland and attend the IGF.  
Thank you everyone and happy holidays. 
See you soon in 2022! 
Warm regards, 
WEASA team